Using Technology to Write for an Authentic Audience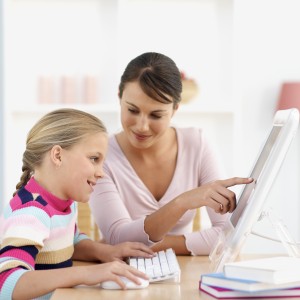 The Common Core standards emphasize the importance of writing for a variety of audiences: "Write routinely over extended time frames […] and shorter time frames […] for a range of discipline-specific tasks, purposes, and audiences" CCSS.ELA-Literacy.W.6-12.10.  Rather than writing for the sake of completing an assignment that only the teacher will read, students should regularly engage in writing for authentic audiences. Teachers must offer a variety of real world forums for students to share their writing, thus encouraging students to produce writing that is meant to be read.
The end of the school year is a great time to experiment with new ideas before implementing them fully in years to come. Why not try out some online collaborative writing tools to connect students with authentic audiences all over the world?  Read on for some great websites to get you started!
1. Recipe Key
On Recipe Key students can create and write their own recipes.  They can also comment on other recipes or read comments that have been made to their recipes.
2. My Hero
The mission of My Hero is to use media and technology to celebrate the best of humanity and to empower people of all ages to realize their own potential to affect positive change in the world. Students can write about their hero or create  hero-themed artwork that can be posted on the website.
Young readers can now write their own reviews of their favorite books.
This site allows students to write a story about a piece of artwork or submit their own artwork and create a story about it.  They can also read and experience stories that other children have written.
Students can create a poll for friends and family or for anyone who wants to respond.  Students get instant feedback and results.
6. Storybird
Students can create, read, and share visual stories.