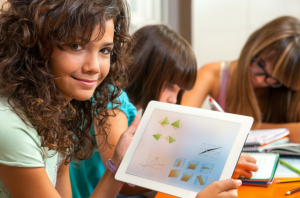 Our world has changed. Our classrooms have changed. And so have our students. Now more than ever, teachers are challenged to adapt their instructional practices in order to prepare students for success in an increasingly competitive society. Project-based learning is a powerful approach to teaching that immerses students in real-world learning experiences that are both challenging and relevant to their unique interests and learning needs. The following videos will demonstrate how project-based learning is changing the face of the traditional classroom and revolutionizing the way in which students learn.
An Introduction to Project-Based Learning

See PBL in action in this video by Edutopia, which provides an introduction to project-based learning and its benefits to students.  Be sure to check out the linked article and additional video.
Project-Based Learning: Explained.



This short, animated video by the Buck Institute for Education explains how project-based learning mimics the "real world," preparing students for the jobs and careers of the future.

Keep it Real
Sam Seidel, author of Hip Hop Genius, explains how project based learning can keep it real for students and educators by immersing them in authentic learning experiences that are relevant to their lives.