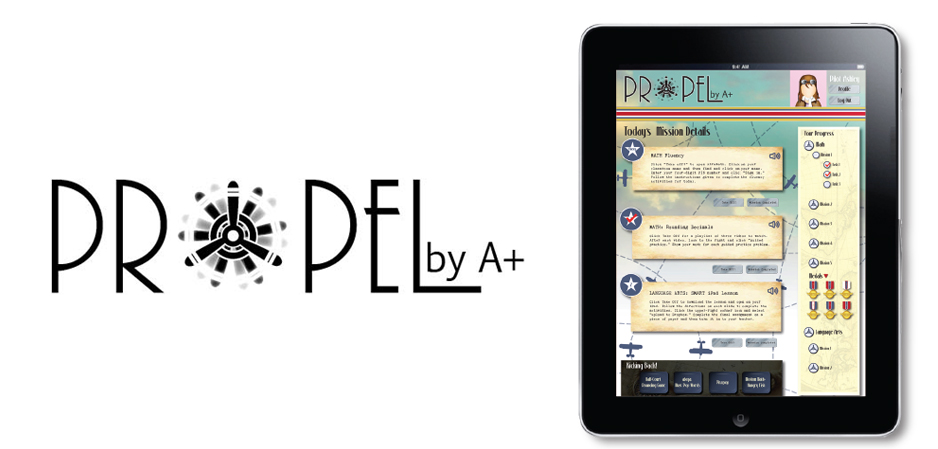 What is PROPEL?
PROPEL is an instructional platform that provides supplemental resources for teaching English Language Arts and Math in an extended day setting, pull out class, or an in-class or summer school model. These resources, which include online activities and tools for the iPad, are curated to ensure that students progress through the curriculum in a meaningful and comprehensive way.
PROPEL is designed to eliminate the "I'm done, now what?" classroom phenomenon by providing engaging practice activities for continuous learning. With PROPEL, each student completes daily tasks assigned electronically by the teacher. Students move through the tasks independently, providing teachers with the freedom to assist students as needed. As students signal completion of tasks, PROPEL periodically prompts the teacher to review student work for the purpose of formative assessment. Integrated progress-tracking encourages students to work toward achievements and allows teachers to document growth.
PROPEL's innovative approach to extended learning instruction is designed to make intervention engaging.
Learn More
For more information, contact A+ Educators at 866-626-7556.