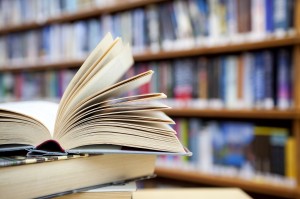 Whether you are a PBL guru seeking fresh inspiration or a beginner looking for an entry point into PBL, these articles are full of research and ideas that are sure to give you the jump start you need.
23 Ways to Use the iPad in the 21st Century PBL Classroom

This article by TeachThought includes a simple visual that organizes a list of powerful apps and teaching ideas according to three phases of  project-based learning: Imagine, Design, and Publish.
http://www.teachthought.com/technology/23-ways-to-use-the-ipad-in-the-21st-century-pbl-classroom/
How can you use Web 2.0 to enhance your projects?
Dayna Laur, blogger for the Buck Institute for Education, discusses numerous Web 2.0 tools for project-based learning along with practical ideas for integrating them into classroom instruction. You will discover tools for content mastery/critical thinking, assessment, and classroom management, all with a focus on project-based learning.
http://bie.org/blog/how_can_you_use_web_2.0_to_enhance_your_projects
Knowledge in Action Research: Helping to Make the Case for Rigorous Project-Based Learning

Edutopia presents this article that outlines the research conducted through the Knowledge in Action Project (KIA) on redesigning AP courses to integrate project-based learning. Through their research, KIA sought to answer the question,  "Can project-based learning in Advanced Placement (AP) classes deepen student learning and increase AP test scores?"
http://www.edutopia.org/knowledge-in-action-PBL-research