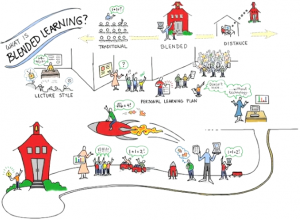 If Blended Learning is a new concept for you, or even if you are familiar, the following videos are both informational and inspiring.
Take a look at this video from Education Elements on the Basics of Blended Learning.
This video from The Learning Accelerator demonstrates the possibilities of a blended learning school model. It's truly inspirational.